You are here
Refugee Black Box Solidarity: Message from LaToya Manly-Spain - Schwabinggrad Ballett and Arrivati
Mon, 01/23/2017 - 17:54 -

voice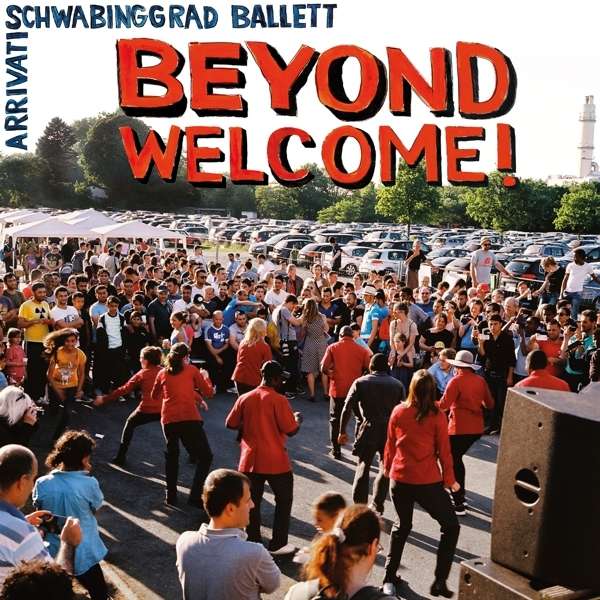 Message from LaToya Manly-Spain - Schwabinggrad Ballett and Arrivati
We're looking forward to seing you on saturday.
Schwabinggrad Ballett and Arrivati are bringing thier new release BEYOND WELCOME!CD/LP to Jena to support the Break the Deportation DNA Chain campaign. - "Refugee Black Box"
This is an album of music that didn't exist before, evolved out of political-performative interventions in public spaces, and created against the backdrop of the recent migration movements to Europe. BEYOND WELCOME is about border regimes, about jazz, post-punk, electronic Afro-Kraut music, the Germans and the non-Germans, about an encounter that goes beyond the 'welcome culture', about staying strong without legal papers, about social dances and Nato, about Yoruba gods, about Eurocentrism, about ingenious dilettantes and the impossibilities of even imagining a different world, where all people are safe, valued and welcome.
Schwabinggrad Ballett and ARRiVATi, a political and performance collective that evolved out of an agitprop group joining forces with a conglomerate of Lampedusa activists and artists from the African Diaspora
tcheck out the video bodies will be back feat. LaToya Manly-Spain to raise awareness on the need for safe and legal channels to Europe
Schwabinggrad Ballett/Arrivati - Bodies Will Be Back
"Beyond Welcome" kaufen: LP: http://tinyurl.com/hany7hw CD:
http://tinyurl.com/zgll9ly Digital: http:/...
http://www.facebook.com/thearrivati/
Beyond Welcome – Schwabinggrad Ballett
Break the Deportation DNA Chain: "Refugee Black Box – The irrepressible voice and power of the afflicted" - Beyond the Court rooms! thevoiceforum.org/node/4308