You are here
PROCÈS IN BRUXELLES - LE 31/05/2017
Wed, 03/29/2017 - 23:44 -

voice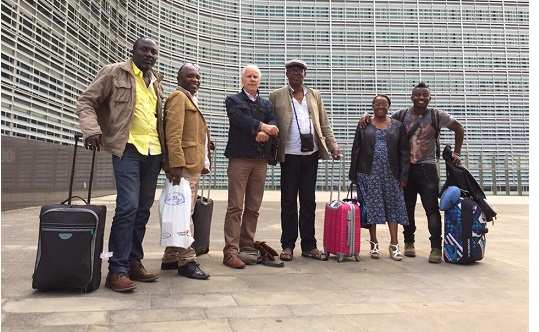 DES GENS SONT ACCUSÉS DE «RÉBELLION» PARCE QU'ILS ONT DÉFENDU UN MIGRANT QUI ÉTAIT VIOLENTÉ PAR LA POLICE BELGE DANS L'AVION SN BRUXELLES LE 17/08/2016.
ET PUIS LE TRIBUNAL DE BRUXELLES NOUS A INCULPÉS , LA PREMIÈRE PRÉSENTATION AU TRIBUNAL ÉTAIT LE 01/12/2016 MAIS IL N'A PAS PAS EU DE JUGEMENT PUIS ILS NOUS ONT DONNÉS UNE NOUVELLE DATE POUR LE JUGEMENT, LE 31/05/2017.
NOUS AVONS BESOIN D'UNE GRANDE MOBILISATION POUR CE JOUR-LÀ A BRUXELLES, POUR DIRE QUE " ÇA SUFFIT" AVEC LA VIOLENCE ET DE CE COMBAT CONTRE LES MIGRANTS.
-----
06 PEOPLES WAS ACCUSED OF " RÉBELLION " BECAUSE THEY DEFENDING A MIGRANT WHO WAS VICTIME OF VIOLENCE IN THE PLANE SN BRUXELLES BY THE BELGIUM POLICE ON THE 17/08/2016.
AND THEN THEY CHARGED US TO THE BRUXELLES CUT, OUR FIRST PRÉSENTATION TO THE CUT WAS THE 01/12/2016 BUT IT WAS NOT JUGEMENT THEN THEY GIVE A NEW DATE FOR JUGEMENT ON 31/05/2017.
WE NEED A BIG MOBILISATION IN THIS DATE IN BRUXELLES TO SAY " ENOUGHT IS ENOUGHT " THE VIOLENCE AND THIS WAR ON THE MIGRANTS.