You are here
Cambodia: Free Kem Sokha & Free Media in Kambodscha!
Wed, 09/06/2017 - 19:15 -

voice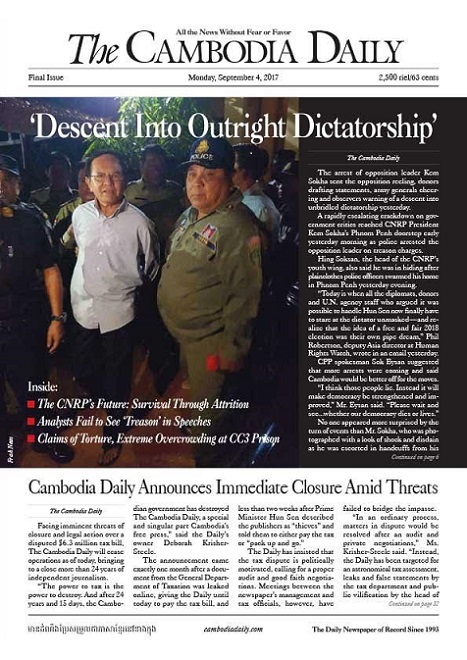 Demonstration on Saturday, 9.9.2017 at 15:30 Hours in front of the Cambodian Embassy in Berlin
An alle Kambodscha-Freunde in Deutschland:
Am Samstagnachmittag um 15:30 Uhr ist eine Demonstration vor der Kambodschanischen Botschaft in Berlin. Grund dafür sind die Festnahme des Oppositionspolitikers Kem Sokha und die Schließung der kritischen Zeitung The Cambodia Daily. Interessierte können sich auch am Sonntag beim Mekong-Ländertag über die politische Lage in Kambodscha informieren.
Samstag 9.9.17 | 15:30 Uhr Kambodschanische Botschaft, Pankow, Benjamin-Vogelsdorff-Straße 2
Sonntag 10.9.17 | 12:00 - 13:00 Uhr Mekong-Ländertag, Albert-Einstein-VHS, Schöneberg, Barbarossaplatz 5
Bitte leisten diese Information weiter!
Kontakt: Kanha Chhun
Refugee Community in Thueringen, Erfurt
The VOICE Refugee Community Network