You are here
Afrikanischer Asylsuchender aus Kenia wird vermisst gemeldet und später tot am Bahnhof Ostkreuz in Berlin aufgefunden
Wed, 01/17/2018 - 23:24 -

voice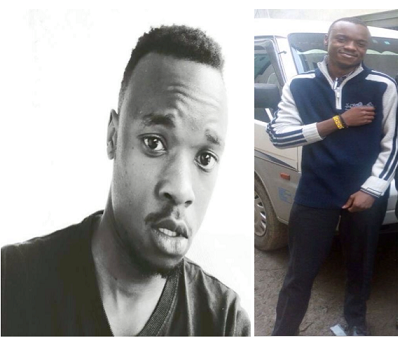 Afrikanischer Asylsuchender aus Kenia wird vermisst gemeldet und später tot am Bahnhof Ostkreuz in Berlin aufgefunden
Mitteilung der Kenianischen Community, von PEACE und The VOICE Refugee Forum Berlin an die Presse und die Community
Berlin, 16. Januar 2018
Brian Nyawade Owino, ein afrikanischer Asylsuchender aus Kenia, wurde vermisst und ist vermutlich später tot aufgefunden worden. Er war im August 2017 nach Deutschland gekommen, weniger als fünf Monate vor seinem Tod.
Brian verließ das Haus seines Freundes am 29. Dezember 2017 gegen 2:45 Uhr, um einen anderen Freund zu besuchen, aber kam niemals an seinem Ziel an. Uns erreichten Berichte, dass sein Leichnam später, am selben Tag gegen 10:00 Uhr, am S-Bahnhof Ostkreuz aufgefunden wurde. Die Gründe seines Todes sind immer noch unklar.
Freunde seiner Community im Asyllager meldeten ihn bei der Lagerverwaltung als vermisst, nachdem sie einige Tage nichts von ihm gehört hatten und sein Telefon ständig aus war. Das war sehr ungewöhnlich für ihn und seine Freunde machten sich große Sorgen und taten alles, um ihn zu finden.
Von der Kenianischen Community erhielten wir ebenfalls Berichte, dass Brian ein Dokument bei sich hatte, als sein Leichnam gefunden wurde, auf dem die Adresse des Lagers in Wünsdorf-Waldstadt stand, wo er wohnte und registriert war. Doch seine Freunde sind erst fast zwei Wochen später über seinen Tod informiert worden, nämlich am 11. Januar 2018.
Es gibt Gerüchte, dass ein anderer Afrikaner kamerunischen Ursprungs irgendwo in einem Krankenhaus (wobei nicht bekannt ist, in welchem) im Koma liege, der möglicherweise mit Brians Tod in irgendeiner Verbindung stehen könnte. Es gibt eine Vielzahl unbeantworteter Fragen und die Afrikanische/Schwarze Community und insbesondere die Kenianische Community rufen alle auf, die irgendwelche relevanten Informationen in Bezug auf Brian haben könnten, sich an uns zu wenden.
Die Kenianische Community in Berlin befindet sich noch immer im Prozess der Identifizierung von Brian Nyawade Owinos sterblichen Überresten und hofft, dass sie in den kommenden Tagen von der Polizei Antworten erhalten wird, um die Puzzlebausteine weiter zusammensetzen zu können. Wir hoffen auch, dass das Videomaterial vom Bahnhof Ostkreuz vom besagten Tag noch intakt und vollständig ist.
Die Kenianische Community hat für Samstag, den 20. Januar 2018, zu einem Fundraising-Event in der Kameruner Straße 5 in 13351 Berlin aufgerufen. Die Veranstaltung findet von 16:00 Uhr bis 18:00 Uhr statt. Sie soll es der Community ermöglichen, Brians Leichnam nach Kenia zu überführen.
Durch eine Spende auf das untengenannte Konto, das von der Kenianischen Community im Zuge der Dringlichkeit gewählt wurde, könnt ihr euren Beitrag leisten!
Name: FÖRDERVEREIN THE VOICE E.V. (Vorläufiges Konto von PEACE – Peer Exchange of African Communities for Empowerment)
IBAN: DE21 2605 0001 0000 1400 61
BIC: NOLADE21GOE
Verwendungszweck: Brian Nyawade Owino
Falls ihr in Berlin lebt, könnt ihr auch jederzeit bei Massai Afroshop (Barfusstraße 4, 13349 Berlin) und in bar spenden.
Sobald wir mehr über die Umstände des Todes unseres Bruders wissen, werdet ihr umgehend informiert.
Im Voraus vielen Dank für eure Unterstützung.
Für die Kenianische und die Afrikanische/Schwarze Community in Berlin/Deutschland
Bleibt AUFMERKSAM und WACHSAM!
Was EINEN angeht, geht ALLE an.
Einige Informationen mit Bezug zu dem Fall:
https://www.bz-berlin.de/liveticker/unglueck-am-ostkreuz
Spendenaufruf:
https://www.facebook.com/peace.int.org/posts/1711739402182328