You are here
Discussions of The VOICE Radio Show in Berlin: The Revival Of The CARAVAN For The Rights Of Refugees And Migrants Network
Tue, 10/10/2017 - 15:16 -

voice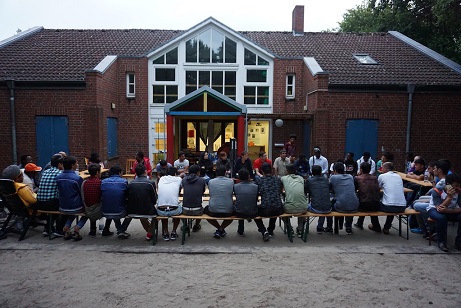 Photo: Caravan Open Meeting in Hambutg 26/27.August 2017
Listen to The VOICE Radio Show in Berlin:
With the Music of Bigger Rize "Refugees not Enemy"
#VOICES on# Rebootfm: In case you missed the show,
click the link to listen to the podcas:.
https://www.mixcloud.com/rebootfm/voices-sept/
The Revival Of The CARAVAN For The Rights Of Refugees And Migrants Network.
The REFUGEE community is our media that connects us with the refugee political struggles. The oppressed people of the world have their fight. Let's listen to the community!
There will be discussions and presentations of participants from The VOICE Refugee Forum – Community Network
On the crimes of Deportation - The VOICE October 2017 - Unite Against
Deportation and Social Exclusion
http://thevoiceforum.org/node/4403