You are here
Press and Community Communiqué: African Asylum seeker from Kenya reported missing and later found dead at Ostkreuz Bahnhof Berlin.
Tue, 01/16/2018 - 14:13 -

Goettingen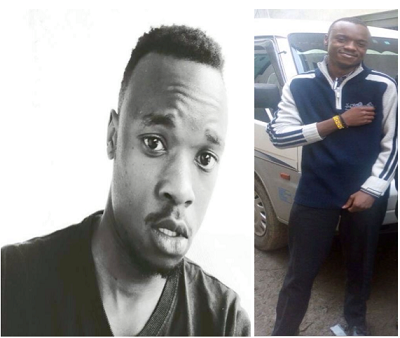 African Asylum seeker from Kenya reported missing and later found dead at Ostkreuz Bahnhof Berlin.
Press and Community Communiqué of the Kenyan Community, PEACE and The VOICE Refugee Forum Berlin.
Berlin, 16th January 2018
Brian Nyawade Owino, an African Asylum seeker from Kenya went missing and supposedly later found dead. He came to Germany in August 2017, less than 5 months from the time of his death
Brian left his friend's at about 2:45pm on the 29th of December 2017, to visit another friend but never arrived his destination. Reports coming to us is that his body was later found at the Ostkreuz S-Bahnhof on that same day at about 10pm. Causes of his death are still sketchy.
Brian was reported missing by friends of his Community and Asylum lager to the administration of the lager a few days after they heard nothing from him and his phone was off. This was unusual for him and his friends were worried, doing everything to find him.
Reports also coming in to us from the Kenyan Community is that when Brian's corpse was found, he had a document that indicated his address in Wünsdorf-Waldstadt in the lager where he lived and was registered but friends were only informed almost 2 weeks later, precisely on the 11th of January about Brian's demise.
There are rumors going on about another African, of Cameroonian descent who is in coma somewhere in the hospital (not known) who might have also been connected to Brian's demise. There are a lot of unanswered questions and The Kenyan Community in particular and the African/Black are calling on all who have any relevant information concerning Brian to contact us.
The Kenyan Community in Berlin is still in the process of Identifying Brian Nyawade Owino's remains and hope that in the coming days they are going to get answers from the police in Berlin to further decipher the puzzle. We also hope that the video material of the said day of death from the S-Bahn Ostkreuz (Berlin) would still be intact and untempered with.
The Kenyan Community has called for a fundraising event on the 20th of January 2018 (Saturday) at the Kameruner str 5,13351 Berlin. Time of Event is 4pm to 6pm. This would enable the Community to send back the remains of Brian to Kenya.
You can contribute through this account information below, which was accepted by the Kenyan Community to be used for this urgency.
Name: FÖRDERVEREIN THE VOICE E.V. (provisory account for PEACE – Peer Exchange of African Communities for Empowerment))
IBAN: DE21 2605 0001 0000 1400 61
BIC: NOLADE21GOE
Keywords: Brian Nyawade Owino
If you are in Berlin, you can also pass by the Massai Afroshop (Barfusstr 4, 13349 Berlin) anytime to contribute or donate in cash
You will be duly informed of the circumstances of our brother's death the moment we know more.
Thanks for you support in advance.
On Behalf of the Kenyan Communities and African/Black Communities in Berlin/Germany
Stay ALERT and VIGILANT.
Touch ONE, touch ALL.
Some information that might be related to the case:
https://www.bz-berlin.de/liveticker/unglueck-am-ostkreuz
Contribution call: https://www.facebook.com/peace.int.org/posts/1711739402182328
https://vimeo.com/251314607