You are here
@ Fusion/OASE: Oury Jalloh Info and The VOICE Refugee Forum - Donation for The Refugee Black Box Solidarity
Sun, 06/24/2018 - 18:49 -

voice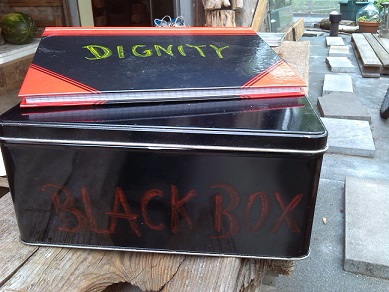 Unite against deportation and Isolation Network: Information Tent at the Fusion/OASE :
Break Deportation Network - Information stand
Place: Fusion/OASE, Wednesday, 27. June to Sunday, 1st July 2018
We are there with Infomaterials AND the possiblity to sit down and talk with people (with Coffee/Tea)
We also want to offer some "Info-events" on:
Oury Jalloh Campaign Info and on The VOICE Refugee Forum - Donation Campaign for The Refugee Black Box Solidarity http://thevoiceforum.org/node/4541 || https://initiativeouryjalloh.wordpress.com
Information for the Oury-Info-Workshop in German
TITEL*: OURY JALLOH - DAS WAR MORD!
SUBTERTITEL*:
INFOVERANSTALTUNG MIT ANSCHLIEßENDER DISKUSSION // SCHWERPUNKT:
REPRESSION UND
STAATSVERSAGEN VON DEN AKTIVISTEN*INNEN DER INITIATIVE IN GEDENKEN AN OURY JALLOH (DAUER: CA. 2 STUNDEN)
SHORT DESCRIPTION*:
VOR 13 JAHREN VERBRANNTE OURY JALLOH IN DESSAU IN EINER POLIZEIZELLE, NACHDEM ER DURCH POLIZEIBEAMTE GEWALTSAM IN GEWAHRSAM GENOMMEN UND AUF EINER SCHWER ENTFLAMMBAREN MATRATZE AN HÄNDEN UND FÜßEN FIXIERT WURDE. BIS HEUTE SIND DIE BRAND-UND TODESURSACHE NICHT AUFGEKLÄRT, DIE OFFIZIELLEN ERMITTLUNGEN GINGEN BIS APRIL 2017 IMMER VON DER ZWANGSHYPOTHESE AUS, OURY JALLOH MÜSSE DEN VERHEERENDEN BRAND TROTZ ZWEIMALIGEN LEIBESVISITATIONEN MIT EINEM DABEI ÜBERSEHENEN FEUERZEUG SELBST ENTFACHT HABEN...
?JUSTIZVERSAGEN? !STAATSRAISON! !METHODE!
DER "RECHTSSTAATLICHE" UMGANG MIT DEM POLIZEIGEMACHTEN VERBRENNUNGSTOD OURY JALLOHS WAR ZULETZT DURCH EINE BREITE MEDIALE UND LANDESPOLITISCHE AUFMERKSAMKEIT UND AKTIVITÄT GEPRÄGT. WIR KLÄREN EUCH ÜBER DEN FALL OURY JALLOH AUF UND BERICHTEN ZUM AKTUELLEN STAND!
AUFKLÄRUNG BRAUCHT SOLIDARITÄT!
MEHR INFOS:
• WWW.INITIATIVEOURYJALLOH.WORDPRESS.COM [1]
• CHRONOLOGIE DER REPRESSION GEGEN DIE INITIATIVE IN GEDENKEN AN OURY JALLOH VON 2005 - 2018:
HTTPS://YOUTU.BE/CJOWMA8GFMA
Links:
------
[1] http://www.initiativeouryjalloh.wordpress.com
####
The VOICE Refugee Forum - Donation Campaign for The Refugee Black Box Solidarity
- Die Refugee Black Box ist ein Zeichen und Symbol für politische Autonomie.
- Der endlose Kampf der Flüchtlinge gegen:
Abschiebung | Koloniales Unrecht | Rassismus | Für Bewegungsfreiheit #refugee_BlackBox
- The Refugee Black Box is a Sign and Symbol of political autonomy.
- Refugees' Endless Struggles Against:
Deportation | Colonial Injustice | Racism | For Freedom of Movement
Stop Deportation - Refugee Black Box | Manifestation | 04. -07.October 2018 Jena
https://www.facebook.com/RefugeeBlackBox/
http://thevoiceforum.org/node/4541