You are here
Fluchtursachen bekämpfen?
Mon, 08/13/2018 - 02:32 -

voice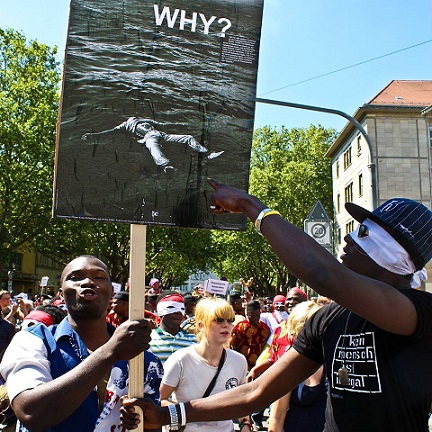 Fluchtursachen bekämpfen?
31. AUGUST 2018 AB 19:00UHR - CITYKIRCHE WUPPERTAL
Podiumsdiskussion aus einem ganz anderen Blickwinkel
Die Welt wird nicht friedlicher und die Zahl derer in Armut nicht kleiner. Jährlich wird die Schere zwischen reich und arm nicht nur in Deutschland größer sondern auch weltweit. Viele Menschen suchen nach besserem Leben und ein kleiner Teil davon gelangt überhaupt nach Europa. Damit Europa zukünftig nicht mehr Flüchtlinge aufnehmen muss, wollen Deutschland und Frankreich und einige andere europäische Staaten die Fluchtursachen bekämpfen. Bundesaußenminister Maas drängt auf rasche Lösungen und verlangt von den europäischen Staaten, dass sie die Fluchtursachen bekämpfen sollen. Das Bundesministerium für Wirtschaftliche Zusammenarbeit und Entwicklung sieht es als ihre Aufgabe, "die Menschen in Entwicklungsländern darin zu unterstützen, ein Leben in Würde zu führen und Perspektiven für sich und ihre Kinder zu entwickeln". Klaus Töpfer schreibt in einem Beitrag für die Kreditanstalt für Wiederaufbau, dass die Ursachen der weltweit zunehmenden Flüchtlingsströme "mit dem energie- und ressourcenintensiven Lebensstil in den reichen Ländern" zusammenhängen und wirbt für eine nachhaltige Entwicklung.
Wir wollen von Experten und Flüchtlingen aus Afghanistan, Kamerun, Nigeria, Syrien und Türkei über die konkreten Maßnahmen der Bundesregierung erfahren, welche Maßnahmen die Bundesregierung in diesen Ländern umsetzt und von ihnen erfahren, welche Vorschläge sie für die Bekämpfung der Fluchtursachen haben.
Referenten und Referentinnen:
+ Dr. Sunny Omwenyeke, Politikwissenschaftler und Aktivist von THE VOICE Refugee Forum und Mitglied des KARAWANE Netzwerks
+ Rex Osa, Menschenrechtsaktivist von der Organisation Flüchtlinge für Flüchtling und Mitglied des KARAWANE Netzwerks
+ Gülay Türk, Menschenrechtaktivistin und Frauenrechtlerin
+ Dr. Mbolo Yufanyi Movuh, Forst- und Umweltpolitikwissenschaftler, Aktivist von THE VOICE Refugee Forum, Mitglied des KARAWANE Netzwerks und Organisator der Netzwerk PEACE (Peer Exchange of African Communities for Empowerment), www.peace-int.org.
Moderation:
Dr.-Ing. Araz Ardehali von der KARAWANE für die Rechte der Flüchtlinge und MigrantInnen
Kontakt:
KARAWANE für die Rechte der Flüchtlinge und MigrantInnen
Büro Wuppertal, Marienstraße 52, 42103 Wuppertal
Telefon: 0049 (0) 202 27 27 95 34
E-Mail: wuppkarawane@yahoo.de