You are here
Refugee Protest March Demonstration in Berlin on October 13. 2012
Wed, 10/03/2012 - 23:20 -

voice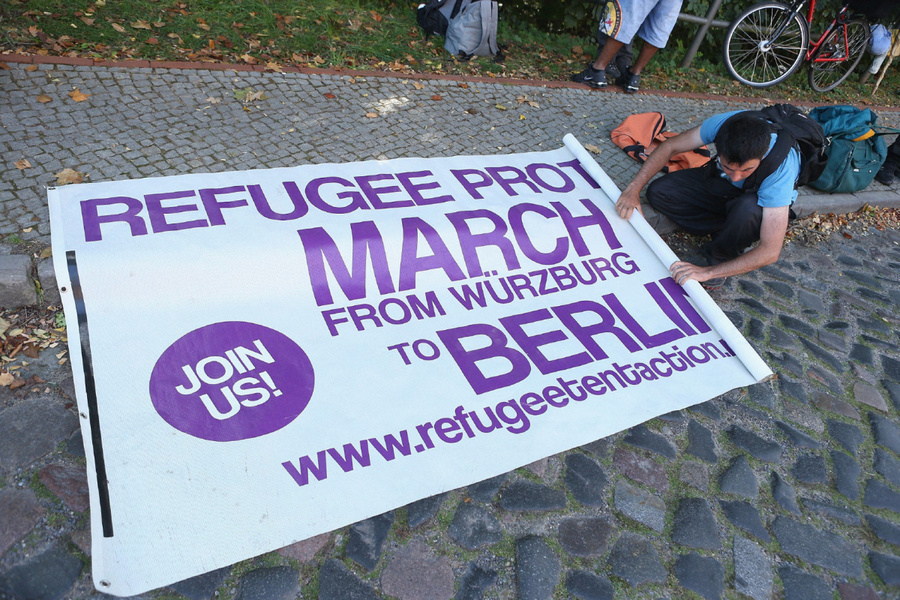 Welcome to Berlin! For a status of stay in accordance with human dignity in Germany! Asylum and freedom of movement are not privileges, but human rights!
Call for a demonstration in solidarity with the protesting refugees in Germany
We, from the striking refugees tent at Heinrichplatz in Berlin, call all the refugees, supporters and residents of Berlin to join a demonstration on Sat, October 13th at 3 p.m. at Oranienplatz, to demonstrate for a status of stay in Germany, which is in accordance with human dignity, for closing down all isolation camps (Lager) and against racism, deportation and limited travelling range (Residenzpflicht). Final manifestation at the parliament building.
The striking refugees tent in Berlin has been set up in coordination with the demands of the other striking refugees in Germany since 3rd of August. The Berlin tent welcomes the refugees, who will arrive in Berlin early in October, in two groups - the protest march of refugees after one month of walking by foot from Würzburg and and another group after one month of traveling by bus on a "Lager-route" through Western Germany. After their arrival, both groups will join the tent in Berlin. The Berlin tent announces its collaboration and determination towards continuation of the protest.
We will join this demonstration that is the struggle of all of us against the discriminatory refugees' laws and the existing racism and we will shout our demands and call all politicians in charge to wake up and take the demands of the refugee protests serious.
Demand with us the abolition of deportations, isolation camps ("Lager"), coupon system and limited travel range ("Residenzpflicht")! Join us in the streets to fight for human rights! Together we can make it!
refugeetentaction.net