You are here
Polizeibrutalität behindert Demokratie: Presseerklärung der Plataforma der Flüchtlinge und MigrantInnen Berlin // Von The VOICE
Fri, 10/19/2012 - 15:01 -

voice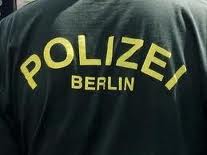 Presseerklärung der Plataforma der Flüchtlinge und MigrantInnen Berlin und von The VOICE Refugee Forum
Rassistische Polizeibrutalität behindert Demokratie in Deutschland
The VOICE Berlin und Plataforma Berlin protestieren gegen die brutale Behandlung ihrer Aktivisten und der Aktivisten der Karawane für die Rechte der Flüchtlinge und MigrantInnen sowie des Protestcamps.
Am Montag, dem 15. Oktober, wurden 30 Aktivisten für die Rechte von Flüchtlingen und Migrantinnen auf brutale Weise festgenommen, nachdem sie legitimerweise gegen die nigerianische Botschaft in Berlin protestiert hatten. Die Botschaft hat mit der deutschen Regierung ein Abkommen abgeschlossen, das einfachere und schnellere Abschiebungen ermöglicht und Flüchtlingen ihr Recht auf Asyl verwehrt. Die Protestaktionen an der nigerianischen Botschaft richteten sich insbesondere gegen die so genannten Botschaftsanhörungen, bei denen Gruppenanhörungen von Flüchtlingen als Zwangsmaßnahme durchgeführt werden, um deren mutmaßliche Herkunftsländer zu bestimmen, damit sie dorthin abgeschoben werden können.
Die Polizei setzte Tränengas ein und zögerte nicht, die Protestierenden zu schlagen, zu erniedrigen und zu schikanieren. Mehrere Aktivisten wurden ernsthaft verletzt und mussten danach medizinisch behandelt werden. 15 AktivistInnen wurden innerhalb des Botschaftsgebäudes festgenommen. Auch AktivistInnen, die außerhalb des Gebäudes eine friedliche Solidaritätsdemonstration abhielten, mussten die Gewalt der Polizei ertragen. Trotz der Versuche von Seiten der Flüchtlinge, die Situation zu deeskalieren, wurden 15 weitere überzogen gewaltsame Verhaftungen durchgeführt, wobei es seitens der Polizei nicht das Ziel war, die Situation auf friedliche Art zu regeln.
Einmal mehr zeigte die Polizei ihr wahres Gesicht, das eher das eines Verteidiger totalitärer Regimes ist als dessen, was sie immer zu sein behaupten, eines "Beschützers der Menschen". Während des Flüchtlingsprotestmarsches, der am 8. September in Würzburg startete und am 6. Oktober in Berlin endete, agierte die Polizei zurückhaltend und gab sich den Flüchtlingen gegenüber wohlwollend, solange Presse anwesend war. Das Ziel der protestierenden Flüchtlinge war es, in Deutschlands Hauptstadt zu kommen und den Strukturen der Unterdrückung entgegenzutreten. Hinsichtlich des Rechts der Flüchtlinge, ein Leben in Würde zu leben – ohne Isolation und Erniedrigung – können keine Kompromisse gemacht werden. Nun, da der Protest eine konkrete Form annimmt und sich gegen staatliche Institutionen und ihre diplomatischen Partner wendet, scheut sich der deutsche Staat nicht mehr, extrem brutale und gewaltsame Methoden anzuwenden, um den Kampf zum Stillstand zu bringen.
Die Erfahrungen der Vergangenheit haben gezeigt, dass die Polizei in Deutschland Straflosigkeit genießt. Die Polizei führte sich auf wie eine Menge Hooligans ohne Hemmungen. Ebenso wie bei der Protestdemonstration am 7. Januar 2012, am siebten Jahrestag des Todes von Oury Jalloh, erwarten wir keine Gerechtigkeit vom deutschen System, die die aufrührerischen Polizeibeamten einer Strafe zuführen würde. Doch dies wird unseren Kampf nicht brechen und wir werden ein juristisches Verfahren gegen die Polizei durchführen, solange es möglich ist. Einmal mehr bekräftigen wir unsere Solidarität mit jedem einzelnen Flüchtling und Protestierenden, der willens ist zu handeln, um dieses Schicksal zu ändern.
Wenn Unrecht zu Recht wird, wird Widerstand zur Pflicht.
Und wir fordern: Freiheit!Wahrheit!Gerechtigkeit!
Break the Silence!
Um mehr Informationen zu erhalten, kann man uns jederzeit gerne kontaktieren.
Yufanyi Mbolo: +49-(0)170-8788124 The VOICE Refugee Forum, Berlin.
http://www.thevoiceforum.org
http://plataforma-berlin.de
http://initiativeouryjalloh.wordpress.com
The_voice_berlin@emdash.org, plataforma.berlin@gmail.com
####
• 16.10.2012
Polizeieinsatz
Flüchtlinge beklagen Aggression
Aktivisten des Kreuzberger Flüchtlingscamps beschuldigen die Polizei: Sie soll bei einer Aktion am Montag mit großer Brutalität gegen Demonstranten vorgegangen sein.von Nikolai Schreiter
Das Flüchtlingscamp am Oranienplatz: Dort hatte sich der Protestzug gesammelt, um die Freilassung von 23 Menschen zu erreichen, die zuvor die nigerianische Botschaft besetzt hatten. Bild: DPA
Aktivisten der Flüchtlingsorganisation the Voice erheben schwere Vorwürfe gegen die Berliner Polizei. Aus Protest gegen Kollaboration bei Abschiebungen zwischen deutschen und nigerianischen Behörden hatten sie am Montag die nigerianische Botschaft in Mitte besetzt und waren festgenommen worden. "Obwohl ich nicht aggressiv war, hat mich ein Polizist mit Händen und Stock geschlagen", so Augustine Nnaji Onyema. "Meine Hände waren zuerst mit Handschellen, später sehr eng mit Kabelbinder gefesselt." Er hat ein blutunterlaufenes Auge und klagt über Schmerzen am ganzen Körper. Auf der Wache habe ein Polizist ihn mit dem Kopf auf den Boden gedrückt.
Rex Osa, ebenfalls von the Voice, zitiert die Polizei mit den Worten: "Wir könnten euch umbringen, das würde niemanden interessieren, nicht mal die nigerianische Regierung will euch." Die Polizei habe gezeigt, dass sie nur zu Brutalität ausgebildet sei.
500 zogen nach Tempelhof
Am frühen Montagabend formierte sich beim Asyl-Protestcamp auf dem Oranienplatz eine Demonstration, um die Freilassung der insgesamt 23 Festgenommenen zu fordern. Rund 500 Personen zogen zum Tempelhofer Damm, wo sich die meisten der Gefangenen in Polizeigewahrsam befanden. Obwohl Tom Ndindah, Unterstützer des Camps, die Demo nach eigenen Angaben gegen 17.30 Uhr bei der zuständigen Stelle angemeldet hatte, versuchte die Polizei mehrfach, den Zug zu stoppen. Polizeisprecher Thomas Neuendorf sagte am Dienstag, niemand habe von einer Anmeldung gewusst. Hakan Tas, flüchtlingspolitischer Sprecher der Linken im Abgeordnetenhaus, sagte, es sei "grässlich", wenn so etwas passiert sei. Es müsse im Innenausschuss thematisiert, die Verantwortlichen zur Rechenschaft gezogen werden.
Polizeisprecher Neuendorf sagte zu den Vorwürfen, falls Personen durch Beamte geschädigt worden seien, sollten sie dies anzeigen. Alle Festgenommenen wurden am späten Montagabend freigelassen und sind wieder im Camp. Kreuzbergs grüner Bürgermeister Franz Schulz sagte am Dienstag, man werde das Camp weiterhin dulden.
http://www.taz.de/Polizeieinsatz/!103713/
VIDEOS Rassistische Misshandlung im Berliner Polizeigewahrsam - Besetzten Aktivist_Innen die nigerianische Botschaft