You are here
Berlin: Listen to Mbolo Yufanyi live Radio Broadcast Manifestation of THE VOICE and Plataforma on Reboot FM 88,4
Sun, 11/04/2012 - 15:52 -

voice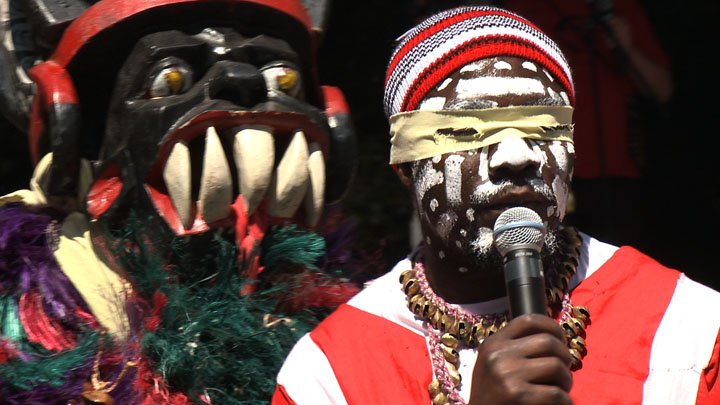 Foto @ Karawane Festival in Jena
lst Radio: Miloud Cherif Interviewed on Refugee Tribunal 2013 Berlin by Rebboot FM 88,4 with Mai Zeidan and Iris Rajanayagam from the Caravan for the rights of refugees and migrants in Gernmany (30.11.2012)
Dear Friends and activists of The VOICE Refugee Forum and the Caravan for the rights of refugees and Migrants, We want to announce that our next time ON AIR in Reboot fm will be on Friday, Nov. 30, 2012 (from 8-9pm). This time ON AIR will be dedicated to the upcoming Tribunal of the Caravan for the Rights of Refugees and Migrants, which will take place in Berlin in 2013.
You can also listen to our previous broadcasted programes on podcast from the links below.
Please try to spread it around if it is OK for you.
We hope to have you as listeners.
Listen to THE VOICE and Plataforma on Reboot FM 88,4:
http://reboot.fm/category/the-voices/.
The VOICE Berlin.
THE VOICE #7 Flüchtlingsprotest, Botschaftsbesetzung
Polizeigewalt rund um den Flüchtlingsprotest in Berlin. Botschaftsbesetzung, Hungerstreik, Camping Oranienplatz. Heute diskutieren wir mit den Aktivisten: Turgay Ulu, Eylem Silan, Patrick Dwansi
Multi-languages in English , German and Turkish.
Unter: http://soundcloud.com/rebootfm/2012-10-26-thevoice-mp3
könnt ihr euch den Podcast anhören.
Einige video links:
http://www.youtube.com/watch?v=EYDUY2Y3iFM
http://www.youtube.com/watch?feature=player_embedded&v=vYG0-uclc9Y#at=18
http://reboot.fm/2012/09/21/the-voice-6/
THE VOICE #6 Protestmarsch der Flüchtlinge
http://soundcloud.com/rebootfm/2012-09-21-voices
Ziel der dieswöchigen Sendung ist es, den am 8. September begonnenen Protestmarsch der Flüchtlinge von Würzburg nach Berlin so weitgehend wie möglich vorzustellen. Dazu werden die Forderungen der Flüchtlinge dargestellt und Protestierende aus den Empfängergruppen am Heinrichplatz/Berlin und in Wittenberg als auch AktivistInnen von der Marschgruppe und der Bustour interviewt.
Einige video links:
http://vimeo.com/48698751
http://www.3sat.de/mediathek/?display=1&mode=play&obj=32348
http://www.3sat.de/mediathek/?display=1&mode=play&obj=32561
http://www.ndr.de/fernsehen/sendungen/panorama_3/media/panoramadrei227.html
THE VOICE #3 Action days Against Deportation Collaboration in Berlin
http://soundcloud.com/rebootfm/2012-04-27-the-voices-mp3
Activists protest the German Police Blockade of Nigerian Embassy and Against Deportation Collaboration in Berlin
Report on the Protest Rally and Demonstration from the Action days which took place on the 9th to 11th of May against the Nigerian Embassy Collaboration in Berlin, Germany that was coordinated by The VOICE Refugee Forum in Stuttgart.
On the 10th of May 2012 in Berlin more than 120 Refugees and non Refugee Activists stormed the premises of the Nigerian Embassy in Berlin as they protest the corrupt collaboratory role which they identified as Colonial. The Transparent that took the order of the day stated "Deportation is Colonial Persecution" The Oppressed are bent on taking back Power.
thevoiceforum.org/node/2559
Warning Letter to Nigerian President G.E.Jonathan to stop the Fortcoming Nigerian Deportation Hearing of 18-22 June, 2012 in Munich thevoiceforum.org/node/2570
Einige video links:
http://vimeo.com/42865001
http://vimeo.com/43128334
THE VOICE #2 Racial Profiling
http://soundcloud.com/rebootfm/the-voice-2-racial-profiling
Leitthema dieser Sendung ist "racial profiling". Dabei untersuchen wir, wie Menschen aufgrund bestimmter Merkmale (Hautfarbe, Kopftuch, Aussehen etc.) von staatlichen Behörden und Organen als "Ausländer" profiliert und kriminalisiert werden. Telefonisch haten wir zu Gast Herrn Biplab Basu von ReachOut Berlin und Miloud L. Cherif, Flüchtling aus Zella-Mehlis und Aktivist des The Voice Refugee Forum.
Einige video links:
ISD Interview
http://plataforma-berlin.de
THE VOICE #1 The VOICE, the Plataforma and the Caravan
http://soundcloud.com/rebootfm/2012-02-17_the_voices-mp3
Information about: The Voice Refugee Forum Germany. What does The VOICE continuously stand for? Reclaim the Agenda - Break isolation of refugees from the lager:
The VOICE Refugee Forum
Jena – Thüringen – Berlin – Göttingen – Baden-Württemberg – Sachsen-Anhalt founded 1994 in the Refugee Isolation Camp Mühlhausen /Thüringen Member in the CARAVAN for the Rights of Refugees and Migrants
Break isolation of refugees:
Years of experience in the struggle against social exclusion of refugees in isolation camps – numerous campaigns and successful closure of refugee isolation camps in Germany
Fight against deportation:
Publicity – campaigns for single persons – support of single persons – campaign against the collaboration of embassies in deportation hearings – scandalizing of deportation as racism and human rights' abuse
Fight for abolition of residential obligation (Residenzpflicht):
Campaigns – demonstrations – civil disobedience - legal struggles
Awareness campaigns:
Racism – exclusion – discrimination - Apartheid – isolation - colonialism – colonial injustice – criminalisation – persecution of refugees in their home countries and here in Germany
Public Political Protest:
Rallyes, tours, demonstration, internetactivism
Selforganisation of refugees:
Meetings for networking - lager delegations – press work – support of refugees in their struggles for their rights – community exchange – online network news – support of infrastructure and means of communication
Advocate and support of selforganisation Germany-wide : Thüringen, Sachsen-Anhalt, Baden-Württemberg, Niedersachsen, Bayern …
Help to overcome social isolation with personal support and delegations to refugee lagers
Support us by donation and comments
Account / Konto:
Förderverein The VOICE e.V.
Kontonummer 127829
BLZ: 260 500 01
BAN: DE97 2605 0001 0000 1278 29,
BIC: NOLADE21GOE
Send comments and update reports to:
The VOICE (Refugee) Forum
E-Mail: the_voice_berlin@emdash.org
http://thevoiceforum.org
Plataforma Berlin (http://plataforma-berlin.de)
Die Plataforma der MigrantInnen und Flüchtlinge hat sich im Oktober 2004 auf der The Voice – Refugee Forum Jubiläumsfeier in Berlin mit dem Ziel gegründet in gemeinsamer Arbeit, vorhandene Ansätze der Selbstorganisierung der MigrantInnen und Flüchtlinge in Berlin zusammenzubringen. Die Plataforma ist ein Raum für Gruppen und Individuen, die aus verschiedenen Teilen der Welt kommen und unterschiedliche Erfahrungen und Visionen haben. Dadurch besteht die Möglichkeit, sich auszutauschen und gemeinsame Strategien gegen die herrschenden Ungerechtigkeiten zu entwickeln, um als politisches Subjekt zu agieren und wahrgenommen zu werden.
Wir, MigrantInnen und Flüchtlinge, dürfen es nicht länger zulassen, dass wir als Menschen 2. oder 3. Klasse behandelt werden. Wir können uns nur auf unseren Widerstand und unsere Kraft verlassen. Die Grundlage unseres Handelns ist eine internationalistische und solidarische Haltung. Wir haben kein Lösungsrezept, aber die Überzeugung, dass wir diese Ungerechtigkeiten gemeinsam bekämpfen können. Anstatt sich mit individuellen oder selektiven Lösungen abzufinden, setzen wir uns für die Entwicklung kollektiver Lösungen und einer starken und Selbstorganisierten Bewegung ein. Unter Selbstorganisierung verstehen wir ein selbstbewusstes Agieren der MigrantInnen und Flüchtlinge. Dabei ist es für uns wichtig, unabhängig von Institutionen wie Staat, Parteien und NGO zu bleiben.
Wir lehnen hierarchische Strukturen ab und verstehen uns als ein Raum, wo jeder eine Stimme und die gleichen Rechte hat. Unsere Entscheidungen basieren auf dem Respekt vor unterschiedlichen Meinungen, bei denen für paternalistische Verhaltensweisen kein Platz ist.
Wir kämpfen für ein Ende der rassistischen Strukturen, Handlungen und Angriffe jeder Art.
Wir fordern und nehmen die uns zustehenden Rechte!
For more information visit:
thevoiceforum.org
thecaravan.org
http://asylstrikeberlin.wordpress.com/
http://refugeetentaction.net/
Videos:
The VOICE Refugee Network on vimeo
http://vimeo.com/user6949802
Submitted by The VOICE berlin, Plataforma Berlin, Caravan Berlin
Support us by donation and comments
Account / Konto:
Förderverein The VOICE e.V.
Kontonummer 127829
BLZ: 260 500 01
BAN: DE97 2605 0001 0000 1278 29,
BIC: NOLADE21GOE
Send comments to:
The VOICE (Refugee) Forum
the_voice_berlin@emdash.org