You are here
In solidarity from Chemnitz with the refugee protest march from Munich to Nuremberg in Bavaria: They have to hear our voices
Sun, 10/16/2016 - 17:15 -

voice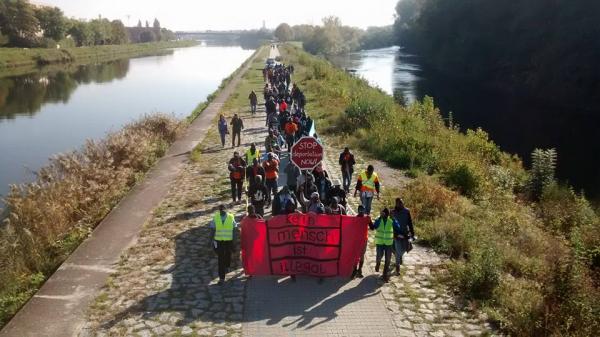 In solidarity with the refugee protest march from Munich to Nuremberg in Bavaria .
Dear friends
You are marching towards emancipation. Your march will inspire thousands of refugees and asylum-seekers to rise up and start demanding their rights.
They have to hear our voices and know that we are human beings .They have to stop deportation and discrimination .They have to grant us the right to move freely and work . We want to live in dignity .
Dear friends,
Your protest march from Munich to Nuremberg which is organized by refugee struggle for freedom ( https://refugeestruggle.org/) proves that the refugee community is strong and that refugees are freedom fighters who don't accept injustice and will keep fighting until they get equal rights as citizens in this country .
Sofien ben Rzig (Chemnitz) activist of the refugee-migrants political community Platform