You are here
Refugee Solidarity Call from Augsburg! kaempfen gegen Diskriminierung und Rassismus!
Fri, 07/15/2016 - 19:56 -

voice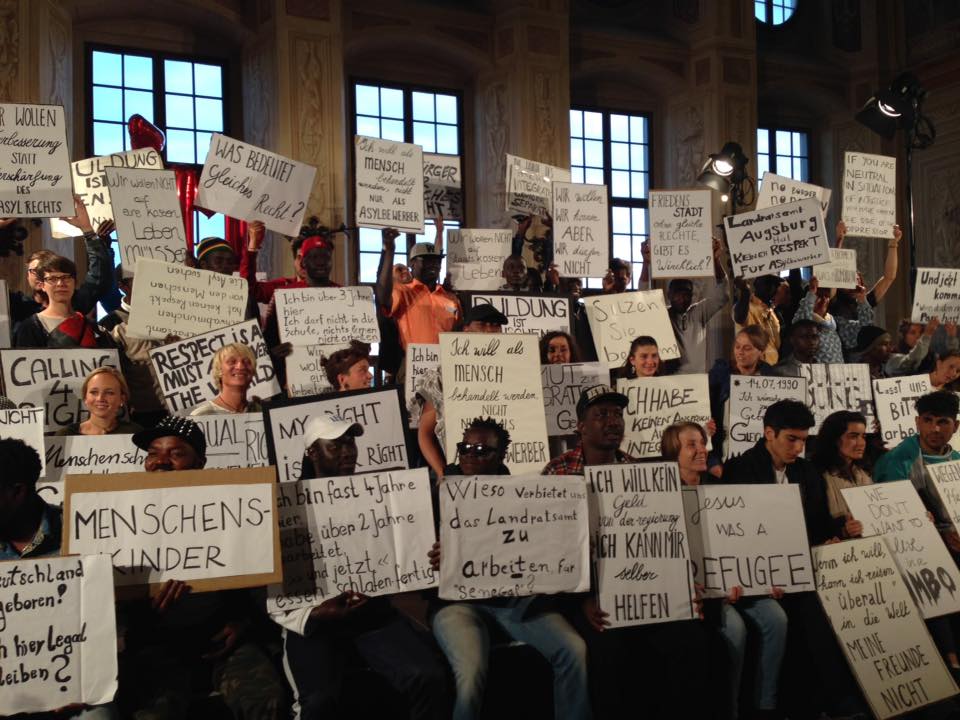 In Solidarity with Refugee Call from Augsburg!
Friends we need your Solidarity and Support for people from all over the glob who are facing deportation in Germany!
it's a call for equal rights for everybody!
Unsere Bewegung hat sich aus einer kleinen Gruppe von Menschen, die in "Duldung" leben muessen gegruendet, um auf ihre Situation aufmerksam zu machen und fuer ihre Rechte einzustehen. Die Gruppe ist im Verlauf von einigen Wochen angewachsen und hat sich für alle Menschen geoeffnet, die den Willen haben, uns zu unterstuetzen und unsere Situation zu verändern.
Wir treffen uns mit den gleichen Wünschen nach Veränderung. Wir teilen die gleichen Ideen und Werte.
Die meisten von uns leben unter unannehmbaren Bedingungen. Wir duerfen nicht arbeiten oder eine Ausbildung machen und sind deshalb gezwungen auf Staatskosten zu leben. Wir haben ausserdem nicht das Recht zu reisen.
Wir wollen:
* dass die Würde und Freiheit des Menschen nicht durch eine Hautfarbe oder Nationalität beschränkt wird.
* als Menschen und nicht nur als Asylbewerber angesehen werden.
* dass unsere Freiheiten und unsere Rechte respektiert werden.
* unser Potenzial für die Gesellschaft in der wir leben (intellektuell und menschlich) einbringen.
* kaempfen gegen Diskriminierung und Rassismus
* eine Verbesserung des Zusammenlebens zwischen Migranten und Einheimischen.
* Soziale Gerechtigkeit
Wir treffen uns zweimal in der Woche in Gruppendiskussionen, um unsere Probleme, Erfahrungen und Geschichten zu teilen und mehr Menschen für das Equal Rights Movement zu mobilisieren.
Ihr seid herzlich eingeladen.
https://www.facebook.com/equalrightsmovementaugsburg/