You are here
Miloud L. Cherif gegen die Bundespolizei in Dresden - Anklage wegen Racial Profiling
Fri, 10/28/2016 - 13:08 -

voice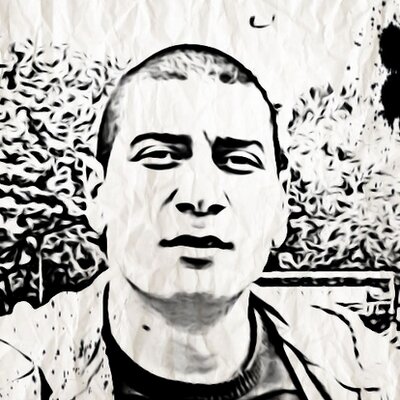 Foto: Miloud L. Cherif
Miloud L. Cherif gegen die Bundespolizei in Dresden
Dresden, 2.11.2016: Miloud L. Cherif, Aktivist von The VOICE Refugee Forum, gegen die Bundespolizei Anklage wegen Racial Profiling
Für die Anhörung bezüglich der rassistischen Polizeikontrolle am 7. September 2014 in einem Regionalzug hat das Verwaltungsgericht Dresden einen Termin festgesetzt.
Sie findet am 2. September 2016 um 9.00 Uhr im Saal 05 des Verwaltungsgerichts Dresden (Hans-Oster-Straße 4, 01099 Dresden) statt.
Zunächst hatte die Polizei durch ein Verfahren wegen "Beleidigung" versucht mich zu schikanieren. Diesen Fall haben sie am 25. Mai 2015 verloren. (Bericht aus dem Gericht:
http://www.thevoiceforum.org/node/3937) Jetzt ist es an uns, sie unter Druck zu setzen und ein Signal zu senden, dass wir es nicht akzeptieren, mit "Racial Profiling" zu leben.
Eure Anwesenheit und Solidarität sind wichtig für mich und für jeden, der gegen dieses System kämpft. Bitte informiert alle, die daran interessiert sind, am 2.11.2016 nach Dresden zu kommen. Kontaktiert bitte auch diejenigen die in Dresden und in der Nähe leben, damit sie kommen können.
Bericht aus dem Gericht:
http://www.thevoiceforum.org/node/3937
Meine Stellungnahme zu den Beschuldigungen der Bundespolizei gegen mich findet ihr hier:
"The VOICE" Pressemitteilung: Racial Profiling – rassistische Schikane durch "ehrverletzte" Täter
http://thevoiceforum.org/node/3932
Meine Stellungnahme zu den Anschuldigungen der Bundespolizei - Miloud , The VOICE Refugee Forum 2015
http://thevoiceforum.org/node/3931
Prozess um rassistische Kontrolle: Flüchtlingsktivist Miloud Lahmar Cherif vor Gericht in Arnstadt (Thür) 2015
http://www.thevoiceforum.org/node/3934
Miloud Lahmar Cherif, The VOICE Refugee Forum
Video: "It's Racism!" (aufgenommen vor dem Gerichtsgebäude während der Anhörung am 28. Mai 2015) https://www.youtube.com/watch?v=blT98tUQh7M
Bericht vom Verfahren am 28. Mai 2015 (veröffentlicht am 20.Mai 2015):
Am Donnerstag, den 28. Mai 2015, sollte ab 10:20 Uhr eine Verhandlung gegen Miloud Lamar Cheriff vor dem Amtsgericht Arnstadt wegen des Tatvorwurfs der Beleidigung stattfinden. Für die Verhandlung ordnete Richter Türpitz Sicherheitskontrollen an, Besucher*innen wurden nach Waffen und ähnlichem durchsucht und mussten ein Ausweisdokument vorzeigen – für Polizisten galt dies nicht. In Arnstadt hatte man wohl nicht damit gerechnet, dass das betreffende Verfahren sich über den gewohnten Alltag hinaus zu einer Besonderheit entwickeln sollte.
Eingeplant wurden exakt 40 Minuten. Aufgrund der Sicherheitskontrollen konnte jedoch erst 10:50 Uhr mit der Verhandlung begonnen werden, einschließlich der Unterbrechungen durch ein Rechtsgespräch zwischen den Verfahrensbeteiligten endete sie 13:10 Uhr.
Warum wich nun die Verhandlung von der Einschätzung des Richters ab?
More information and Contact: Tel.: Miloud L. Cherif, 0176 99334119
Email.: thevoiceforum@gmx.de